Terms and Conditions for Buyers
Companies interested in buying technology from Global Energy Systems are offered a clear and uncomplicated pathway for purchases. GES will not deviate from this pathway.*

1) Interested parties may contact the Engineering Department with technical questions. Serious parties will be provided with expert third party evaluations if desired to validate the technology.

2) Contact the Sales Department and set up an appointment at one of our labs for a demonstration of the item or items which your company is interested in purchasing. Make certain to arrange ample time.

3) Bring all needed experts to the demonstration to verify and confirm that the item performs as described. There will be no black boxes. The final day of the demonstration will be Day 1 of these terms.

4) After successful demonstration of the technology, a non-refundable good faith deposit of 0.5% of the asking price will be provided by the buyer to GES within 5 working days of Day 1 to preserve the right to negotiate a purchase and to secure the buyer's position to purchase the item. If a deposit is not provided at that time, your company will no longer be considered to be a legitimate buyer, and will not be allowed to negotiate any purchases from GES at any time.

5) Within 30 calendar days of Day 1, the buyer will negotiate a purchase contract with GES, to include a down payment of 25% of the total purchase price of the item or items being purchased. The balance of the purchase price, and the timelines and conditions of sale will be negotiated at this time.

6) Prototyping and consulting will be negotiated concurrently with and separately from the purchase price of the item or items.

7) GES is not currently interested in forming partnerships, being involved in projects, or licensing for manufacture; all technology items are offered for direct sale.
*Any deviation will be at the sole discretion of GES.
Copyright 2009-2016 by GES. Contact the webmaster for webdesign inquiries.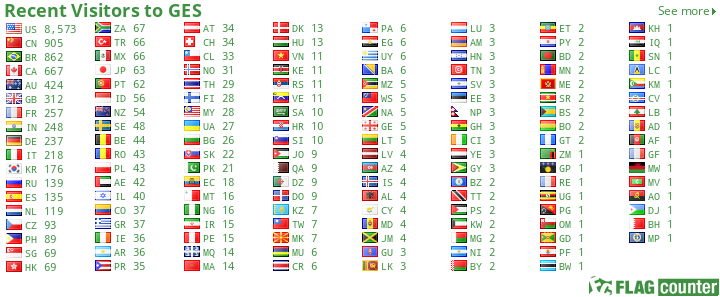 A few keywords, just for those nasty search engines who insist on metatags but then ignore them anyway; tools, resources, electronics, theory, theories, encyclopedia, calculators, gauges, wire sizes, wire gauges, weights and measures, conversions, marine supply, instrument supply, free information, free engineering tools, radio, ham radio, wave frequencies, atmospheric data, information for beginners, design tools, machining, fabrication specs, calculations, convert metric