Contacts


Please leave a message at 509-314-1670.



Please Note: GES does not teach these technologies, which are proprietary industrial information, so please do not write and ask our engineers to explain how our products work. Also please note that we cannot respond to all such casual requests personally, so by necessity they will be ignored.

Serious inquiries are welcome, and should include identification of the author and what his or her position is and in what company, complete contact information, and specific identification of the application(s) for which you are inquiring so that you are directed to the right person. Emails which fail to adequately identify the sender and purpose will receive no response.

All companies and individuals will be thoroughly vetted prior to granting an audience with our engineers for a product demo; a Non-Disclosure and Background Information Security Agreement form will be provided. Please read our Terms. We appreciate your understanding and cooperation.



Thank you.




Copyright 2009-2018 by GES. Contact the webmaster for webdesign inquiries.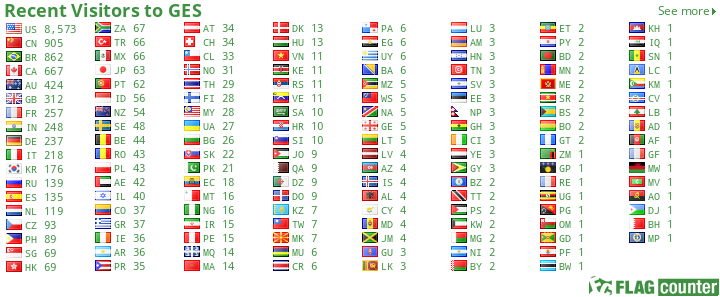 A few keywords, just for those nasty search engines who insist on metatags but then ignore them anyway; tools, resources, electronics, theory, theories, encyclopedia, calculators, gauges, wire sizes, wire gauges, weights and measures, conversions, marine supply, instrument supply, free information, free engineering tools, radio, ham radio, wave frequencies, atmospheric data, information for beginners, design tools, machining, fabrication specs, calculations, convert metric